For Northern Californians, skiing and watching the Super Bowl in South Lake Tahoe takes on added meaning this year because the San Francisco 49ers will be making their first appearance in the big game since 1994.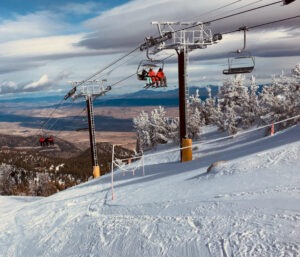 The skiing part is easy – there are only two choices. However, finding that "cool" location to watch the game features tons of choices. Kickoff for the San Francisco 49ers vs. the Kansas City Chiefs is 3:30 p.m., so there's plenty of time to get in a day of skiing or riding.
SKIING: Skiers and snowboarders can pick either Heavenly Mountain or Sierra-at-Tahoe for Super Bowl Sunday.
Heavenly is by far the largest resort of the two. It has more than 30 lifts and the Gondola transports guests staying near the casinos and most hotels to the mid-mountain area on the Nevada side. Heavenly will likely be crowded early, but the afternoon will gradually empty out.
With its size, even on a busy weekend day Heavenly doesn't feel quite that crowded due to the size of the resort, which has lifts on both the California and Nevada side.
There are multiple choices on the mountain to watch the game.
Sierra-at-Tahoe: Due to its proximity – off Highway 50 heading into South Lake Tahoe – this midsize resort may not have as many skiers and riders Super Bowl Sunday. There is some good terrain at Sierra and also some nice areas for beginners – the resort is family friendly.
The Sierra Pub at the ski resort will feature food and drink specials.
We've compiled a list of parties and activities in South Lake Tahoe for Super Bowl Sunday, which is being playing at the Hard Rock Stadium in Miami. No worries, with a 3:30 p.m. start, there will be plenty of time to ski and ride before getting a seat for the game.
Super Bowl at the Casinos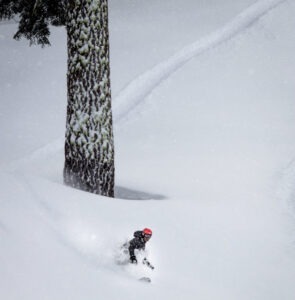 Super Bowl at South Shore bars
Local bars and taverns all over the South Shore and will feature drink and food specials, raffles and giveaways. And of course, there will be at least one big screen TV for viewing of game.
The list includes: