New snowmaking capability is one primary focus for Sugar Bowl ski resort as we head into the 2018-19 ski season.
Sugar Bowl invested the first $3 million of an $8 million snowmaking system upgrade this summer, doubling its water pumping capacity and reducing both the energy consumption and time it takes to cover its snowmaking terrain by two-thirds for skiing and snowboarding.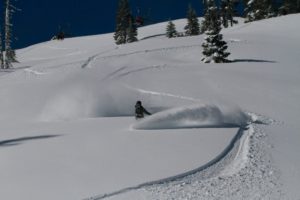 These enhancements will allow Sugar Bowl's primary resort operations to move to the Judah Lodge base area this winter. This shift also offers new opportunities that include dedicated parking for ski school families, new beginner ski and board programs, and more for the Lake Tahoe-area ski resort.
"The investments we're making in snowmaking will not only improve the on-mountain experience for our guests and homeowners ,and ensure we have some of the best snow conditions in Tahoe, it will give us the added firepower needed to make it possible for us to operate from the Judah base area seven days per week, from opening day through season-end," said Greg Dallas, Sugar Bowl president and CEO.
Sugar Bowl has finalized its operating dates for the coming winter season, with Opening Day scheduled for Friday, Nov. 30.  If Mother Nature cooperates, an earlier opening may be possible.
Below are some new things this season at Sugar Bowl.

Snowmaking Upgrades: Snowmaking improvements include the addition of over 100 of the project's new energy efficient snow guns, and 17 tower-mounted fan guns positioned in large open areas where their "long throw range" can be put to maximum use. A new spur along Union Street with 10 fixed low E stick guns will produce critical early-season snow that will ensure top-to-bottom terrain from the summit of Mt. Lincoln to the Village base can be opened as soon as temperatures permit.
Phases two and three of the resort's snowmaking initiative include the planning, permitting and installation of snowmaking on Mt. Disney and the replacement of all diesel-powered air compressors with highly efficient electric air compressors.
Daily Access at Both Judah Lodge and Village: This season Sugar Bowl is committed to operating services and lifts at both Judah Lodge and the Village on a daily basis. Resort guests will have daily access to convenient parking, the Judah Lodge, and popular base area lifts including the White Pine beginner lift in addition to all the services offered in the Village.
Ski & Snowboard School instruction will be offered seven days per week from both the Judah and Village base areas, with the Village offering private lessons only Monday through Friday. Plans also include new programming, improved flow and more to enhance the experience at Judah Kids.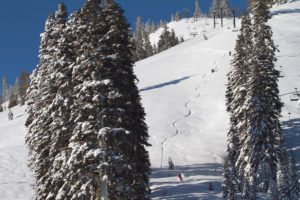 New Beginner Ski & Board School Programs: This season, affordable new beginner ski and board school programs designed specifically for first time skiers and snowboarders will be offered daily. "Slide, Glide and Ride" sessions will introduce participants ages 13-over to their equipment, and get them comfortable stopping, turning and riding the lifts in no time. A three-visit package will also be available for those who want to continue building their skills.
Dedicated Parking for Ski School Families: Sugar Bowl will offer a dedicated parking area with convenient, slopeside parking for the first 50 families with children enrolled in Ski & Board school programs through advanced reservations. Reserved parking spots will be available on a first-come, first-served basis, until spaces are filled or 10 a.m.
Return of the Silver Belt Series: A Sugar Bowl signature, the Silver Belt Series will return with three events: D-Money's (Feb. 2), Banked Slalom (March 2) and Quad Crusher (April 9).
Sugar Bowl Resort Joins the Powder Alliance: 2018-19 Sugar Bowl season pass rates start as low as $349 (through Oct. 31). This season, Sugar Bowl is also part of the Powder Alliance, providing Sugar Bowl unrestricted season passholders access to three days at each participating resort where midweek tickets are free and weekend tickets are half-priced, excluding holiday periods.
Learn more, purchase a season pass or plan a visit to Sugar Bowl Resort this winter at www.sugarbowl.com.