After excitingly making the announcement of opening Nov. 24, Sugar Bowl ski resort made the decision to delay its opener due to weather.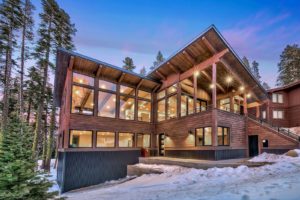 With solid snow totals Wednesday and Thursday, Sugar Bowl announced Friday that it was bumping up its planned opener by six days. But those plans were ruined by Mother Nature.
No new opening date has been set.
"Unfortunately, due to significant rain that followed the nearly two feet of snow that Sugar Bowl received, the resort made the decision late this afternoon (Nov. 23) to delay tomorrow's early opening," said Jon Slaughter, director of marketing and sales at Sugar Bowl Royal Gorge. "The resort's goal is to offer skiers and riders a high-quality snow product. Sugar Bowl will continue to make snow at every opportunity as weather and temperatures permit, and will hopefully have some help from Mother Nature in the next round of storms that appear to be in the forecast next week."
The number of Lake Tahoe ski resorts open will move to six when Kirkwood Mountain begins running lifts Saturday (Nov. 24). Over the last 48 hours, Kirkwood has received 18 inches of new snow. Kirkwood had originally scheduled its opening day for Wednesday (Nov. 21).
Lake Tahoe ski resorts all received generous amounts of snow from a storm that started Wednesday, continued into Thanksgiving Day, and provided more snow Friday. The National Weather Service forecast calls for a chance of snow Saturday, with more snow in the forecast next week.
For opening day, Kirkwood Mountain is planning to open the Outlaw Run on Chair 5 for intermediate skiing and riding only. Rope Tow 8, may also be available for beginners. Kirkwood Mountain ski resort will add lifts and terrain as soon as conditions allow.
"We've had receiving fluctuating snow totals over the last 48 hours, and Kirkwood's totals are closer to 22 inches now. It should be a great opening," Kirkwood spokesperson Zak Sos said early Friday afternoon.
Kirkwood passholders will also be treated to free breakfast sandwiches starting at 9 a.m. Also on the schedule for opening day: snack, ski and ride gear giveaways will take place throughout the day.
Below is an update on conditions at various Lake Tahoe ski resorts.
Heavenly Mountain: The famed South Lake Tahoe ski resort has been closed the past two days due to high winds. It received 6 inches of snow Wednesday, but no new snow was reported on Thanksgiving. The Gondola and Tamarack chair were previously opened the past week for skiers and riders.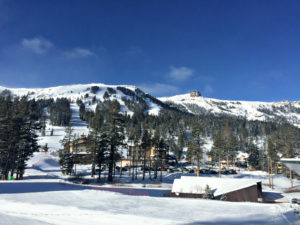 Squaw Valley Alpine Meadows: Squaw Valley has received 14 inches of snow and Alpine has 18 inches over the past two days.
Squaw Valley's upper mountain will open for the season Saturday with Gold Coast Express chairlift running, providing access to intermediate terrain on Gold Coast run. At Alpine Meadows, Nick's Run will open for more intermediate terrain off the Kangaroo chair.
Northstar California: The resort off Highway 267 has gotten 13 inches over the past 48 hours. Northstar has six lifts and nine trails open. Additional terrain opened this week, including the Big Easy quad chairlift with access to Easy Street trail.
Mt. Rose: The popular Nevada ski resort is reporting 8-11 inches of new snow. Mt. Rose may open additional terrain Saturday. It has three lifts operating: Northwest Magnum 6, Wizard, and Magic (conveyor). Runs include the Upper Northwest down through the Kit Carson Bowl. Beginner trails are open off the Wizard lift, including a Terrain Park on Mystic
Boreal Mountain: The resort off Interstate-80 at Donner Summit has received 16 inches of snow the past two days. The Castle Peak chairlift is running at Boreal, which was the second Lake Tahoe ski resort to open (Nov. 9) this season.
Sierra-at-Tahoe update: The resort off Highway 50 is not open yet, but may make an announcement early next week. Sierra received 10-12 inches on Thanksgiving, including 6-8 inches last night.
Soda Springs Mountain: The family-friendly resort that caters to young children opened Planet Kids and Tube Town last week, marking the resort's earliest opening in 85 years of operation.