Many Tahoe ski resorts have received 6 or more inches of snow this week. However, a larger dumping is expected by Friday morning.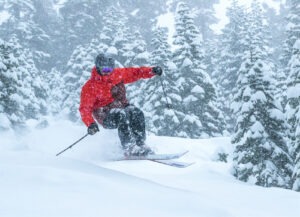 Bryan Allegretto, California Snow Forecaster with OpenSnow, is predicting up to 2 feet of snow by Friday morning (Jan. 17), setting up an excellent powder day for Tahoe ski resorts skiers and snowboarders. It also means plenty of fresh snow for the Martin Luther King (MLK) holiday weekend.
SEE TAHOE SKI RESORT SEASON SNOW TOTALS (below)
Allegretto says most Tahoe ski resorts can expect 12-18 inches, with the heaviest snow coming Thursday night. The storm was originally expected to begin Wednesday evening, but the latest prediction has it arriving Thursday morning.
"We're expecting the heaviest snow to fall during (Thursday) afternoon and evening as the front moves through, and then snow showers behind the front most of Thursday night," Allegretto said. "The winds will be strong Thursday, gusting to 70-plus mph over the ridges in the morning and 60-plus mph in the afternoon. The latest model runs show them dropping off right around 4 p.m. So, there may see some upper mountain lift closures for at least (Friday) morning."
The heavy snow and gusty winds will bring blowing snow and the heavy snowfall rates will combine to bring low visibility. Driving is not encouraged through Thursday evening. The snow showers will likely sit along the crest through most of Thursday night with chain controls into Friday morning, before clearing.
Allegretto says the storm is digging a bit farther off the coast compared to the storms we have been seeing. It does have a small moisture tap from across the Pacific. This is a fast-moving storm that is with us around 24 hours or less, but drops a decent amount of precipitation in a short period.
RESORT SNOW TOTALS: Squaw Valley was reporting 3 inches of new snow Wednesday morning (Jan. 15), upping its 2019-20 season total to 171 inches, the most among Tahoe's 14 ski resorts. Kirkwood Mountain has received 165 inches this season, while both Northstar California and Sierra-at-Tahoe have 164 inches.
Soda Springs, a family-friendly resort off Interstate 80 at the Donner Summit, received the most overnight snow in Tahoe, getting 7 inches. Sugar Bowl had the second most overnight snow with 4 inches.
MLK WEEKEND: Friday is shaping up to be the best day for skiing and riding during the three-day holiday weekend. Get there early – Friday is a definite powder day.
Things should clear out Friday morning with the winds dropping off. Allegretto believes it will stay cold with highs in the 20s for the upper elevations and 30s for lake level.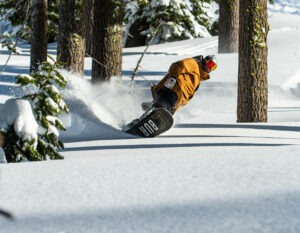 "Friday should be the day for primo skiing," he said.
On Saturday and Sunday, expect mostly sunny skies and warming temps. Highs into the 30s for the upper elevations and 40s at lake level. The weather transitions Monday to a more unsettled pattern. It's possible a weak snow system arrives Monday.
SEASON SNOW TOTALS (snow today; season totals)
Squaw Valley: 3-171 inches
Kirkwood Mountain: 0-165 inches
Sierra-at-Tahoe: 0-164 inches
Northstar California: 3-164 inches
Boreal Mountain: 0-161 inches
Mt. Rose: 0-157 inches
Soda Springs: 7-157 inches
Sugar Bowl: 4-156 inches
Alpine Meadows: 0–156 inches
Heavenly Mountain: 3-152 inches
Homewood Mountain: 0-131 inches
Diamond Peak: 0-93 inches
Tahoe Donner: 2-85