Surprises like this are quite welcome. Many Lake Tahoe ski resorts were happily reporting Friday morning they received more snow than expected from the latest storm.
One of the largest beneficiaries was Homewood Mountain Resort. The snow started dropping mid-morning Thursday (Feb. 22) and continued throughout the day and into night.
Homewood is reporting 14 inches at its summit and 10 inches at base level, insuring skiers and snowboarders would be enjoying a rare powder day this season.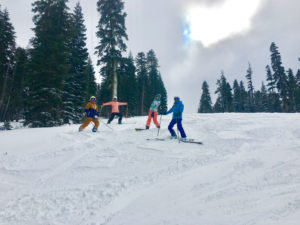 The added snow will have Homewood running five of its eight lifts – accessing 18 trails – this weekend.
"Our snow dances worked – this storm was upgraded from the initial forecast and we ended up getting more snow throughout the day than we expected," was a post on the Homewood website.
Homewood wasn't the only Lake Tahoe ski resort with high snow totals. Eight other ski resorts were reporting 10 inches or more from the latest storm.
Also getting 14 inches from Thursday to Friday were Boreal Mountain and Tahoe Donner Downhill.
Kirkwood Mountain, Sierra-at-Tahoe and Sugar Bowl all received 12 inches of fresh snow.
Powder days were also happening Friday at Squaw Valley Alpine Meadows and Heavenly Mountain, which were both reporting 10 inches of new snow.
Thanks to the latest snowfall, some Lake Tahoe ski resorts were reporting upward to 25 inches of snow this week. Kirkwood is one of those resorts with 25 inches of snow this week.
An earlier storm rolled into the Lake Tahoe region Sunday evening. Another storm is predicted for the Lake Tahoe area, starting Sunday.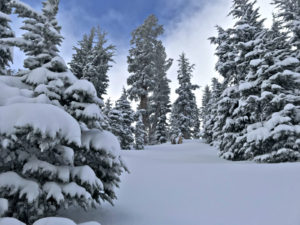 Snow Report
Homewood Mountain: 14 inches
Boreal Mountain: 14 inches
Tahoe Donner: 14 inches
Sierra-at-Tahoe: 12
Kirkwood Mountain: 12 inches
Sugar Bowl: 12 inches
Squaw Valley: 10 inches
Alpine Meadows: 10 inches
Heavenly Mountain: 10 inches
Mt. Rose: 9 inches
Northstar California: 6 inches
Diamond Peak: 6 inches
Soda Springs: 3 inches
Granlibakken: 2 inches