Snow continued to pound Lake Tahoe ski resorts Thursday (Nov. 29). Skiers and snowboarders are reveling in the early-season snow that has arrived over the past week.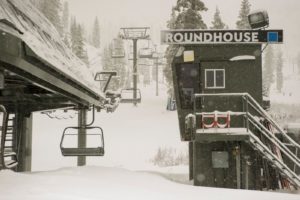 It's been quite the turnaround in the Lake Tahoe region. There was no snow prior to Nov. 21 and now some Tahoe ski resorts are reporting sizable early-season totals. Kirkwood Mountain has 51 inches, Squaw Valley Alpine Meadows has 43 inches, Sierra-at-Tahoe has 36, Sugar Bowl has 34, and Heavenly Mountain is reporting 33 inches.
And the snow is expected to continue into next week. Another cold storm will move through the Lake Tahoe region Saturday, bringing 4-8 inches of snow. There could be 2 to 3 feet of snow at the upper elevations by Sunday.
The NWS expects another storm to arrive Tuesday (Dec. 4) and continue into Wednesday. And this very active storm pattern may continue through the second week of December.
Two more ski resorts will open Friday (Nov. 30) – Sugar Bowl and Sierra-at-Tahoe. That brings the total of Lake Tahoe ski resorts that are open to eight. Already open are Squaw Valley Alpine Meadows, Heavenly Mountain, Northstar California, Mt. Rose, Kirkwood Mountain and Boreal Mountain.
Diamond Peak ski resort has plans for a Dec. 13 opening and Granlibakken opens Dec. 14. Tahoe Donner and Homewood Mountain have not announced opening dates yet.
With nearly one foot of fresh snow on the ground since Wednesday night and the NWS forecast calling for more snow this weekend, Sugar Bowl and Royal Gorge Cross Country plan to open Friday with access to beginner and intermediate terrain from both the Judah and Village base areas, plus groomed and tracked trails for cross-country skiing and snowshoeing.
Sugar Bowl will be open daily from 9 a.m. to 4 p.m. offering access to terrain served by the Village Carpet, Christmas Tree Express, Jerome Hill Express, Nob Hill and White Pine lifts. Royal Gorge will provide access to 15k of groomed, tracked trails from Summit Station and 7k from the Sugar Bowl Village.
"We're excited to welcome skiers and riders back to Sugar Bowl, and to be kicking off the season with a powder day," said Jon Slaughter, director of marketing and sales at Sugar Bowl Royal Gorge. "We've received 36 inches of snow in the past seven days and there's more snow in the forecast. We anticipate being able to offer more lifts and terrain over the weekend as conditions permit."
Sierra-at-Tahoe will have at least three lifts and one surface lift scheduled to operate Friday, conditions permitting. Early-season conditions are present throughout the mountain and skiers and riders are asked to obey all signs and closures, watch for unmarked obstacles and to stay on groomed runs.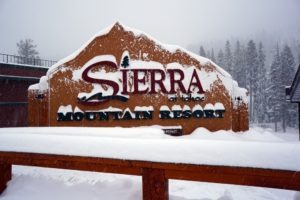 "Mother Nature has been delivering the goods this past week," said John Rice, Sierra-at-Tahoe General Manager. "We are excited to have a snowy start to the season and look forward to seeing everyone on the mountain this Friday."
SNOW REPORT (24-hour & season snow totals)
Sugar Bowl: 15 inches; 34 season totals
Northstar California: 13 inches; 26 season totals
Mt. Rose: 12 inches; 29 season totals
Squaw Valley Alpine Meadows: 11 inches; 43 season totals
Sierra-at-Tahoe: 10 inches; 36 season totals
Heavenly Mountain: 10 inches; 33 season totals
Boreal Mountain: 8 inches; 28 season totals
Soda Springs: 8 inches; 28 season totals
Kirkwood Mountain: 5 inches; 51 season totals
Diamond Peak: 4 inches; 12 season totals
Homewood Mountain: 3 inches; 7 season totals