As usual, there will be plenty of food to eat on Thanksgiving and also plenty of Tahoe ski resorts open for skiing and snowboarding.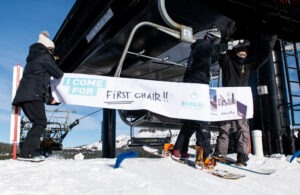 Despite modest amounts of real snow, there are seven Tahoe ski resorts that will be running their lifts on Thanksgiving.
Sierra-at-Tahoe opened Wednesday (Nov. 25), becoming the seventh Tahoe ski resort to open for the 2020-21 season. Also open on Thanksgiving and beyond are Heavenly, Northstar, Boreal, Squaw Valley, Alpine Meadows and Mt. Rose.
SEE COMPLETE LIST OF TAHOE SKI RESORT OPENINGS BELOW.
Skiing on Thanksgiving has become a tradition in Lake Tahoe. In recent years, snow has arrived in a timely fashion, allowing at least a handful of Tahoe ski resorts to open for the Thanksgiving holiday weekend.
A sizable storm that hit the Tahoe region last week left many resorts anxious to open. Of course, it helps that many resorts now have sizable snowmaking operations to supplement the early-season snow. The cold evening temperatures recently in Lake Tahoe have been ideal for snowmaking,
Three Tahoe ski resorts – Squaw Valley Alpine Meadows, Mt. Rose, Boreal Mountain – opened in the past five days. Two more Tahoe ski resorts – Sugar Bowl, Soda Springs – will open for the season Friday (Nov. 27).
SQUAW-ALPINE: Due to good conditions, the resort opened a day earlier than expected, running its lifts for the first time on Tuesday (Nov. 25).
Squaw-Alpine took advantage of over three feet of recent snowfall and low overnight snowmaking temperatures to pull off the last minute early opening. Squaw Valley and Alpine Meadows have a combined seven lifts open, that access 28 trails. They expect more terrain to open in the coming days.
Squaw Valley fired up the Red Dog, Squaw Creek, Far East Express and Exhibition chairlifts for opening today, accessing a variety of intermediate terrain. In the SnoVentures area, a magic carpet has access to beginner terrain along with terrain park features.
In an opening day first, Alpine Meadows kicked off the season with the Treeline Cirque chairlift open to the mid-station. Treeline Cirque is an express quad chair that made its debut last season. Together with the Roundhouse chairlift, Alpine Meadows is offering intermediate runs for early season skiers and riders. The Tiegel Terrain Park also has several small features going as well.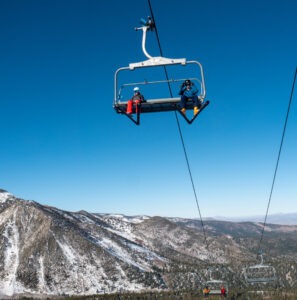 As a reminder, at this time Ikon pass holders will continue to have the best and most flexible access to the resort with no reservations required. The resort has temporarily eliminated the sale of "walk-up" ticket sales and is tightly controlling the sale of advance purchase tickets.
MT. ROSE: The Nevada resort, located near Incline Village off the Mt. Rose Highway, opened for skiing and riding on Saturday (Nov. 20).
For the early season while the resort has limited terrain and lifts open, Mt. Rose is available for passholders and is only selling half-day tickets for morning or afternoon. Lift tickets are only on sale for the current week. Tickets for the following week go on sale Sundays after 2 p.m., and they're only available for purchase online – not at the resort.
Currently, the resort is open to the top with multiple trails accessed by the Northwest Express and Wizard lifts. The Lakeview chair is scheduled to open sometime this week. For those just learning, Magic dual-conveyor opens Thanksgiving.
Snowmaking is underway on Silver Dollar when conditions permit and the Zephyr Express will likely open soon.
This is the season to "Know Before You Go," so skiers and riders should visit www.skirose.com prior to visiting the resort.
BOREAL: Located off Interstate 80 at Donner Summit, Boreal opened for the season on Monday (Nov. 23), becoming the fourth Tahoe ski resort to open for the season.
Boreal has always been a favorite of snowboarders due to its terrain and snow parks. It is also popular due to the availability of night skiing and its location, the closest resort to Sacramento and Bay Area skiers and riders.
Boreal opens at 9 a.m. and remains open until 8 p.m. Day lift tickets and lessons must be purchased online prior to arrival.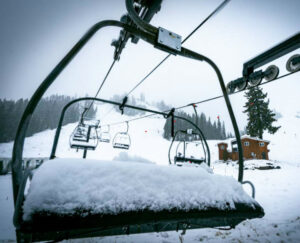 TAHOE SKI RESORT OPENINGS
Heavenly: November 20
Northstar: November 20
Mt. Rose: November 20
Boreal: November 23
Squaw Valley: November 24
Alpine Meadows: November 24
Sierra-at-Tahoe: November 25
Sugar Bowl: November 27
Soda Springs: November 27
Kirkwood: December 4
Diamond Peak: December 10
Homewood: December 11
Tahoe Donner: December 11
Granlibakken: December 18