Bear Valley ski resort is yet one more Northern California resort that has enough snow to kick off its season for skiers and snowboarders.
Bear Valley ski resort opened today (Dec. 14) and did so with a nice deal for its inaugural weekend – $39 for adult and teen lift tickets the first two days. Full day and single lesson packages will be offered and can be booked online at www.bearvalley.com.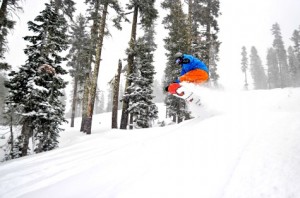 Recent winter storms and excellent snowmaking conditions have provided the necessary coverage to allow Bear Valley ski resort to start running lifts for the 2013-14 season.
Bear Valley location
Bear Valley ski resort is located between Yosemite and Lake Tahoe on National Scenic Byway Highway 4, and surrounded by two of California's largest federally designated wilderness areas.
When operating at full capacity, Bear Valley ski resort offers ski and board area of 1,680 acres of varied terrain, more than 70 trails, two terrain parks featuring more than 18 features, and 1,900 vertical feet.
Bear Valley's available terrain
This weekend, Bear Valley ski resort is planning to open Kuma and Cub chair lifts, providing access to beginner and intermediate terrain. Day Lodge services will open at 8:30 a.m. with lifts turning from 9 a.m. to 4 p.m. each day.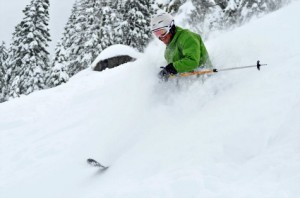 The mountain will close Monday, Dec. 16 through Thursday, and reopen Friday for daily operations. New this year, BearValley ski resort is offering a $99 college season pass for qualified students, on sale through December 20.
Free season pass for 5th graders
BearValley is currently accepting applications for 5th graders to receive a free season pass beginning Jan. 4. Unlimited and restricted season passes are on sale now with prices starting as low as $39 for kids 5 and older, while adults enjoy an unlimited season pass for $499. For more information about tickets, events and more please visit www.bearvalley.com
Sunday skiing free at Bear Valley for Super Seniors, Active Veterans: The resort will continue its support of military families, offering a free lift ticket to all active military personnel and their spouses every Sunday. The cost is $25 for a lift ticket any other day, including holidays.
Bear Valley ski resort is also extending free Sunday lift tickets to adult skiers, 75-and-above.
New this year is also the remodeled first floor at the historic Bear Valley Lodge, which offers 42 rooms and three restaurants. Red Dog Lodge (formerly Base Camp Lodge) has also undergone a complete renovation.
Dodge Ridge update
The family-owned resort in Tuolumne County off Highway 108, is awaiting one more good snow storm until it opens. Dodge Ridge ski resort doesn't have snowmaking capability.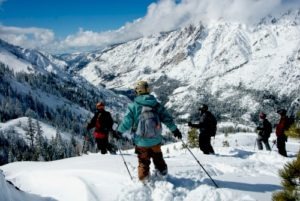 The resort recently installed a Doppelmayr T-Bar 643 surface lift accessing the second summit. The new lift opens up over 20 skiable acres in bounds and provides access to 1,000 vertical feet of north facing vertical black diamond runs, doubling the length of The Shots.
Dodge Ridge ski resort features 1,600 vertical feet, 67 trails, 12 lifts and 852 skiable acres.