If you're looking for a good place to eat in North Lake Tahoe, and also a place where you can do something off the slopes, a good place to check out is West Shore Café and Inn.
Lake Tahoe's West Shore Cafe and Inn is a picturesque lakefront restaurant and inn located adjacent to Homewood Mountain Resort.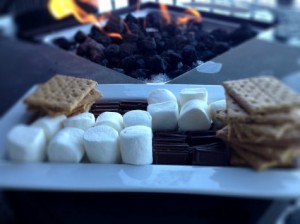 January 17, February 15, March 16: The West Shore Cafe and Inn has long been known as the ideal place to watch the full moon rise over Lake Tahoe in the east. Augmenting that natural beauty, the West Shore's signature Full Moon Parties incorporate live music in the dining room for a full moon experience like no other.
Full Moon Party dates include Jan. 17, Feb. 15 and March 16, and reservations are recommended to ensure a table during the moonrise.
January 26: Fans of West Shore Cafe and Inn Executive Chef Mike Davis' new winter menu will have an opportunity to learn from the man himself as they work side-by-side with Davis in the Adult Cooking Class on Sunday, Jan. 26.
The Adult Cooking Class will run from 11 a.m. to 2 p.m. and will cost $125 per person or $200 per couple. Reservations are required.
February 6: This winter, Chef Davis has fostered a bit of friendly competition and has invited renowned local chef Tom Marrin of Full Bully Deli and Seasoned Catering to participate in the West Shore Chef Showdown Series, scheduled for Thursday, Feb. 6.
Guests at this exclusive event at West Shore Cafe and Inn will enjoy a fabulous meal prepared by both chefs in a head-to-head cook-off.
The experience ends with the chance for guests to vote for their favorite chef via applause. Tickets will be offered for $75 and reservations are required.
February 9: Kids also get to have some fun this winter at the Kids in the Kitchen pizza-making class on Sunday, Feb. 9, from 11 a.m. to noon. The class, taught by Chef Davis, includes fun culinary instruction, a kid's apron, chef hat and hot cocoa or juice.
Cost of the class will be $25 per child and reservations must be made in advance as spaces are limited.
March 2: As the winter season begins to warm up and spring approaches, the West Shore Cafe and Inn celebrates its commitment to locally-sourced products with a four-course Farm Dinner with wine pairings chosen by our Sommelier. The Farm Dinner will cost $95 per person and reservations are required.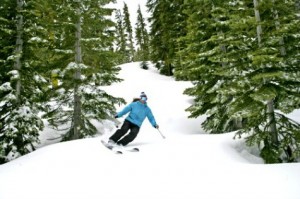 Winter-long specials: Skiers and snowboarders from across the street at Homewood Mountain Resort, or any local ski resort, have a great reason to stop by the West Shore after a day on the slopes – the property's new Lakeside Après celebration every Friday, Saturday and Sunday from 3 to 5:30 p.m. With shareable plates and creative winter cocktails, as well as $5 house wine and draught beer, the West Shore's expanded bar area is the perfect setting to warm up after a day in the snow.
Visit WestShoreCafe.com or call (530) 525-5200 for additional information or to make a reservation.