Liesl Kenney has quite the skiing pedigree, frequently traveling as a youngster with her father, who was a coach with the U.S. Ski Team. She has traveled the world to major ski events, but now makes her home in Lake Tahoe.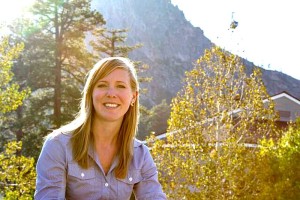 Kenney now has a new "work home." Squaw Valley Alpine Meadows, which are owned by the same company, recently hired her as the resort's public relations manager. Kenney joins the resort after two years as the public relations coordinator at Heavenly Mountain Resort in South Lake Tahoe.
In her new role, Kenney will be responsible for managing public relations activities on behalf of the two North Lake Tahoe resorts and serve as the primary media contact for Squaw Valley Alpine Meadows.
"We are excited to have Liesl as part of our team at Squaw Valley Alpine Meadows," said Director of Marketing Christine Horvath. "She brings an enthusiasm for skiing and outstanding communications skillset, and will be a crucial member of our team as we look forward to the 2015-16 winter season."
Born in Franconia, New Hampshire, Kenney first began skiing at the age of 3 and experienced alpine skiing on the international level when travelling with her father, U.S. Ski Team coach Mike Kenney, to world cup racing venues across the U.S. and Europe.
Drawn to Olympic Valley in 2012 by the sunshine, snow, year round recreation and the similarly passionate community it draws, the younger Kenney has worked within marketing and public relations businesses across the region.
Her resume includes Out & About Marketing in Incline Village, East River Public Relations in Truckee, and most recently in public relations at Heavenly. Kenney graduated from Boston College with a bachelor's degree in communications.
She joins the team at Squaw Valley Alpine Meadows, which combines for more than 6,000 skiable acres. The resorts features 42 lifts and 270 trails, as well as the European-inspired Village at Squaw Valley, featuring nearly 60 bars, restaurants, boutiques and art galleries.
Jeffrey Weidel can be reached at [email protected]. Thanks for visiting his website at www.tahoeskiworld.com