It's a proven fact that Jamie Anderson is a fabulous snowboarder. But can she dance?
To get that answer, fans of the Lake Tahoe Olympic gold-medal winning snowboarder can find out tonight (April 30) by tuning into Dancing with the Stars. The show airs at 8 p.m. PST on ABC.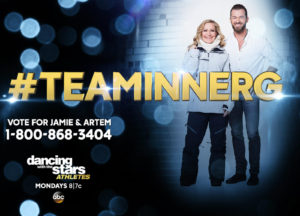 The new Dancing with the Stars cast will feature all athletes in a four-week, mini-edition of the ABC dance competition series event and will include Anderson, Adam Rippon, Kareem Abdul-Jabbar, Jennie Finch Daigle, Josh Norman, Tonya Harding and several other prominent athletes.
Anderson, who grew up in South Lake Tahoe and calls Sierra-at-Tahoe her home ski resort, is among the top female snowboarders in the world and has won a record 15 X Games medals since she began competing professionally at age 15.
Anderson led the U.S. medal sweep with a gold at the Slopestyle competition in Sochi in 2014 and successfully defended her Olympic gold medal in Slopestyle in 2018. Now she takes on a new challenge with pro partner Artem Chigvintsev on Dancing with the Stars.
At the PyeongChang Olympics in February, Anderson also earned a silver medal in the Big Air competition.
Anderson and three other prominent Sierra-at-Tahoe athletes – Maddie Bowman, Hannah Teter, Kylie Smaine – were honored at the ski resort in early April.
"We are so proud of them for the amazing people and role models they've become. It's an honor that our programs and terrain parks laid the foundation of these athletes to progress to the world stage," said Sierra-at-Tahoe General Manager, John Rice. "We are thrilled to celebrate our champions as they return home to South Lake Tahoe."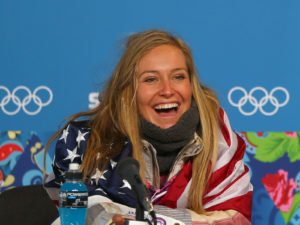 Us Weekly was the first to report the athlete names for Dancing with the Stars, but fans have been speculating for months that Rippon would be joining the show, despite the fact that his schedule would conflict with the dates of his already confirmed Stars on Ice tour, which runs April 6 through May 20.
"I think it would be a great opportunity and it would be really fun," he said during a Facebook Live interview held at our Los Angeles studio. "It would be really fun. I've always wanted to learn how to dance, because I've just been a solo act, like a one-man show."