Homewood Mountain ski resort began season pass sales Monday (March 14) for the 2022-23 season.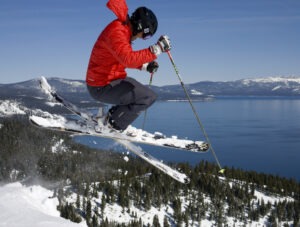 The unrestricted season passes start at $599 for returning passholders who have a local connection. Note that Homewood Mountain offers only limited quantities of season passes.
For non-current season passholders, purchasing a pass for next season allows for free skiing and snowboarding for the remainder of the 2021-22 season.
Homewood has plans to remain open daily this season through April 17.
Located on the scenic West Shore where it often seems like you are skiing into nearby Lake Tahoe, Homewood is known for its panoramic views, wind protection, and typically uncrowded slopes.
"We've received over 300 inches (305 at its summit) of snow this season. The spring skiing has been fantastic, and we are excited to offer free skiing and riding this spring for new passholders," said Kevin Mitchell, Homewood general manager.
LIMITED PASSES AVAILABLE: Prices start at $599 for an Adult Loyalty pass and $1,399 for a Family pass.
Guests are encouraged to buy online early at the Homewood website for the best deal. Pass prices will increase as more passes are sold.
In addition, season pass sales will be limited and available on a first-come, first-served basis for the 2022-23 season to preserve what Homewood calls its "high-quality, uncrowded guest experience."
SEASON PASS OPTIONS: All of Homewood's season pass options provide unrestricted access to the resort's 1,260 acres, 67 trails and 1,650 vertical feet. Children under age 4 ski free.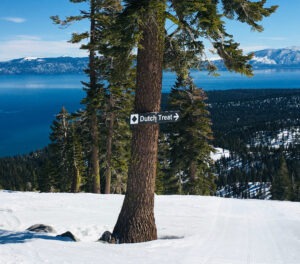 Ultimate pass: Ski any day of the 2022-23 season starting at $749.*
Loyalty pass: Designed for 2021-22 returning passholders, locals who live between Meeks Bay and Tahoe City, or work in the Tahoe area, can purchase a pass for $599.*
Family pass: Passes for two adults and two dependents (teen or child) start at $1,449.**
PASSHOLDER BENEFITS: In addition to unrestricted access to Homewood during the 2022-23 winter season, purchase of the Ultimate or Loyalty Pass includes:
Free skiing for the remainder of the 2021-22 winter season
No blackout dates all season
Five 30-percent off for friends and family tickets (not applicable for Teen, Child or under-4 passes)
10-percent off food and beverage
10-percent off rentals, demos and retail
Partner resort benefits include unlimited skiing and riding at Montana's Red Lodge Mountain Resort (no blackouts)
For more information or to purchase a Homewood season pass, visit www.skihomewood.com.
* Teen, Junior and Senior rates also available. Rates listed based on adult (ages 19-61) pricing.
** Loyalty and Ultimate rates also available on Family Passes.