The Heavenly Mountain ski patrol employee found dead Saturday was identified as Christopher John Nicholson, 36, a South Lake Tahoe resident.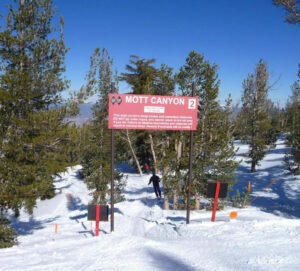 This was the second death at a Tahoe ski resort over the Martin Luther King holiday weekend. On Friday morning (Jan. 18), one man was killed and another seriously injured following an avalanche at the Alpine Meadows ski resort in North Lake Tahoe.
The second incident occurred Saturday morning on an expert ski run in Mott Canyon, a portion of the Heavenly Mountain Resort that's "for experts only, use extreme caution" on the resort's trail map.
According to a statement from the Douglas County Sheriff's Office, Nicholson had been on duty that morning and was found unconscious. He was flown by helicopter to Carson Valley Medical Center in Nevada for emergency care, where he was pronounced dead.
No cause of death has been identified at this time, though The Douglas County Sheriff's Office and Washoe County Coroner's Office are working to determine that information.
"Heavenly Mountain Resort, Heavenly Ski Patrol and the entire Vail Resorts family extend our deepest sympathy and support to our employee's family and friends," said Tom Fortune, Vice President and General Manager of Heavenly Mountain Resort.
Heavenly ski patrol team employees regularly assess the terrain, generally by skiing on it to make sure the area is a safe snow surface for our skiers and snowboarders. Heavenly has approximately 60 ski patrol employees who maintain terrain in changing conditions and increasing snow depth.
The Mott Canyon run where Nicholson was found unconscious is a double black-diamond, one of the resort's most dangerous areas where only expert-level skiers and riders typically go.
ALPINE AVALANCHE: Placer County Sheriff's deputies identified the victim as Cole Comstock, 34, of Blairsden, a Northern California mountain community of fewer than 100 people that's about 60 miles from Alpine Meadows.
The second victim of the avalanche had surgery at Tahoe Forest Hospital in Truckee and has serious injuries. The second skier's name still has not been released and there are no details regarding his current condition following surgery Friday. The skier reportedly had lower-body injuries.
According to the Placer County Sheriff's Office, the avalanche happened at 10:16 a.m. near the Subway ski run. The avalanche swept up the two men on the Subway Cirque run, located off the Scott chairlift.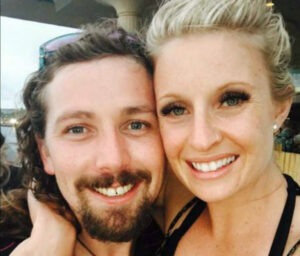 Squaw Valley Alpine Meadows officials say the cause of the avalanche is under investigation. Alpine Meadows had received 25 inches of snow by Friday morning, setting up a monumental powder day, but also one that can cause avalanche concerns.
The sheriff's office and search and rescue crews responded to the Alpine Meadows incident after reports of an avalanche. Helped by people who were on the lift and witnessed the avalanche, authorities were able to find Comstock and the other man fairly quickly.
Prior to his fatal visit to the Subway Cirque run, Comstock had been skiing with his wife, Caitlin. The couple split up as Caitlin skied another run with friends while Cole headed down a run that is steep, in rugged terrain, and is definitely an advanced run that only expert skiers and riders should attempt. The run was open and not an out-of-bounds area.
"I want him here next to me forever, but I know that he was doing the thing that he loved," Caitlin told ABC-10 TV in Sacramento. "And I know that he didn't suffer from what they told me."