This is an update from an earlier story today that was posted to Tahoe Ski Resort.
One skier was killed and another was seriously injured Friday following an avalanche at the Alpine Meadows ski resort in Lake Tahoe.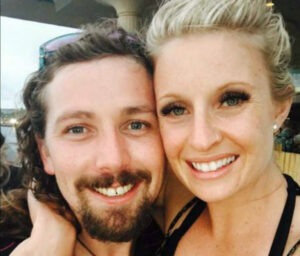 Within hours on Friday (Jan. 17), Placer County Sheriff's deputies identified the victim as Cole Comstock, 34, of Blairsden, a Northern California mountain community of fewer than 100 people that's about 60 miles from Alpine Meadows.
A second man injured in the avalanche has been in surgery much of the day at Tahoe Forest Hospital in Truckee and has serious injuries. No other injuries were reported.
According to the Placer County Sheriff's Office, the avalanche happened at 10:16 a.m. near the Subway ski run. The avalanche swept up the two men on the ski run known as Subway Cirque, located off the Scott chairlift. The resort said the cause of the avalanche is under investigation.
The sheriff's office and search and rescue crews responded to the Alpine Meadows incident after reports of an avalanche. Helped by people who were on the lift and witnessed the avalanche, authorities were able to find Comstock fairly quickly.
The second skier, whose name has not been released, had lower-body injuries, according to a news release from Squaw Valley Alpine Meadows.
Earlier, the sheriff's office said "several" people were missing. Witnesses to the incident saw no other individuals involved, and no additional individuals have been reported missing. The resort said the search was "complete" at 11:45 a.m. on Friday afternoon.
Logan Miller, who was snowboarding Friday on a powder day at Alpine Meadows, says he is fearful of avalanches, which are very unpredictable in nature.
"One of my greatest fears is being caught in an avalanche and the likelihood of not being able to get out alive or being uninjured," Miller told KCRA-3 TV, Sacramento. "(Surviving) is pretty low. It's just a real drag to hear about this."
The Alpine Meadows resort remained open Friday, but the Subway run was closed as crews continued to search the area for anyone missing. Prior to opening, Alpine crews did maintenance at various areas on the mountain that included controlled explosions to decrease chances of an avalanche.
The Subway Cirque run where Comstock and the second man were skiing is steep, rugged terrain and is definitely an advanced run that only expert skiers and riders should attempt. The run was open and not an out-of-bounds area.
Nationally, this is reportedly the 10th skiing/snowboarding death for the 2019-20 season.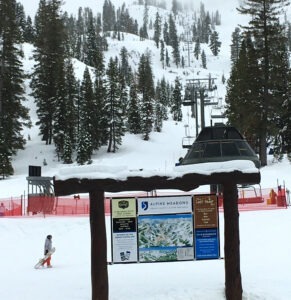 BIG SNOW STORM: Like all the Tahoe ski resorts, Squaw Valley Alpine Meadows received an abundance of snow in the previous 24 hours, ending Friday morning. Alpine Meadows got 25 inches, the second most among Tahoe ski resorts. Neighboring Squaw Valley received 19 inches.
Family-friendly ski resort Tahoe Donner received the most snow among Tahoe ski resorts, getting 26 inches over a 24-hour period ending Friday morning. Also receiving more than 2 feet of snow was Homewood Mountain (25 inches). Northstar California reported 22 inches, Sugar Bowl had 21 inches and Sierra-at-Tahoe received 20 inches.
Avalanche concerns are always an issue following big snow storms. Ski patrol personnel are out early checking for avalanche dangers.
"The entire Squaw Valley Alpine Meadows team, including all of the first responders, extend their deepest sympathies to the family and friends of the deceased," a Squaw Valley Alpine Meadows press release stated. "We are working closely with the families of all the affected individuals to ensure their continued care."
PREVIOUS ALPINE AVALANCHE: There was a deadly avalanche at the ski resort on March 31, 1982. Seven people were killed.
It was snowing hard for four straight days and the resort was closed, but there were still some people who had to report to work. The avalanche hit the Summit Chairlift Terminal building, the main ski lodge, several small buildings, and two chairlifts, and it buried the parking lot under 10 to 20 feet of snow.
Of the seven people in the Summit Building at the time of the avalanche, three were killed. Four people were buried in the parking lot and were also killed. Altogether 12 people and one dog were victims of the avalanche. The dog survived a one-day burial. Total monetary loss was approximately 1.6 million dollars.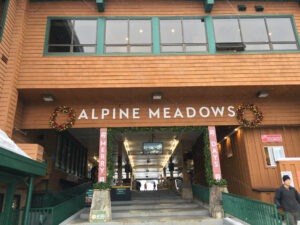 Among the survivors was Anna Conrad. She miraculously survived the avalanche despite being trapped for five days was discovered in an air pocket beneath several feet of snow and debris in an A-frame building, the Alpine Meadows lodge.
"I had absolutely no idea what had happened, it was so instantaneous," Conrad recalls. "I did a lot of sleeping and thinking about friends. I just kept telling myself I could do it, I could do it. They'd find me."
Following her rescue, Allen spent two months in a hospital. A portion of her right leg and the toes on her left foot were irreparably damaged by frostbite. The heroic Conrad not only began skiing again, she is still teaching safety at Mammoth Mountain ski resort.
SNOW REPORT (snow today; season totals)
Squaw Valley: 19-190 inches
Sierra-at-Tahoe: 20-188 inches
Northstar California: 22-186 inches
Boreal Mountain: 13-182 inches
Alpine Meadows: 25–181 inches
Kirkwood Mountain: 15-180 inches
Heavenly Mountain: 14-178 inches
Soda Springs: 13-178 inches
Sugar Bowl: 21-177 inches
Mt. Rose: 13-170 inches
Homewood Mountain: 25-156 inches
Tahoe Donner: 26-109
Diamond Peak: 15-108 inches