A huge snow storm arrived as predicted, delivering more than 2 feet of snow to Tahoe ski resorts by Friday morning.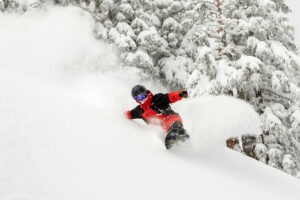 Storms for the 2019-20 ski season in Lake Tahoe haven't been prolific, but this week's one-day storm left behind 20 inches of snow to six Tahoe ski resorts, resulting in a huge powder day on Friday (Jan. 17) for skiers and snowboarders.
SEE TODAY'S SNOW REPORT BELOW
Family-friendly ski resort Tahoe Donner received the most snow among Tahoe ski resorts, getting 26 inches over a 24-hour period ending Friday morning. Also receiving more than 2 feet of snow were Alpine Meadows and Homewood Mountain, which both got 25 inches. Northstar California is reporting 22 inches, Sugar Bowl had 21 inches and Sierra-at-Tahoe received 20 inches.
The storm comes at an ideal time, setting up terrific conditions for the Martin Luther King holiday weekend. Chain controls remained on mountain roads Friday morning, but are expected to be dropped because the forecast calls for partly sunny skies and high temperatures in the mid-30s. No snow is forecasted for Saturday and Sunday, when the weather is expected to be partly to mostly sunny and with temperatures in the mid-40s.
For obvious reasons, Squaw Valley Alpine Meadows was a major destination for skiers and riders Friday morning.
"It's a bluebird powder day here at Squaw Valley Alpine Meadows," resort spokesperson Liesl Hepburn said.
The upper mountain at Squaw Valley received 19 inches of snow in the last 24 hours, making a seven-day total of almost 3 feet. Skies have cleared, winds have died down, helping the resort have 31 lifts open. Squaw Valley has the most snow among Tahoe ski resorts for the 2019-20 season with 190 inches and Alpine Meadows isn't far behind with 181.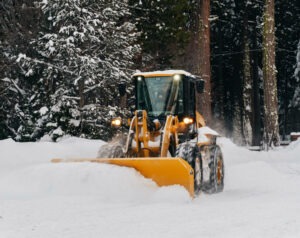 MLK WEEKEND FORECAST:  A drier pattern begins to build Friday through the holiday weekend, according to Bryan Allegretto, OpenSnow's California snow forecaster.  He expects mostly sunny skies with lighter winds through the weekend. Friday's temperatures will be in the 30s, but then warming into the 40s in the lower elevations Saturday through Monday.
"Friday should be the day for primo skiing," Allegretto said.
The National Weather Service forecast calls for partly sunny skies throughout the weekend, making it possible for passionate skiers and vacationers to get to a Tahoe ski resort and enjoy the considerable snow.
Like all Tahoe ski resorts, Mt. Rose was excited to see the new snow – 13 inches fell on the Nevada resort off Mt. Rose Highway near Incline Village.
"The forecast calls for partly sunny skies throughout the holiday weekend, which is perfect for those powder hounds traveling to Tahoe to take advantage of the fresh snow," Mt Rose spokesperson Mike Pierce said.
SNOW REPORT (snow today; season totals)
Squaw Valley: 19-190 inches
Sierra-at-Tahoe: 20-188 inches
Northstar California: 22-186 inches
Boreal Mountain: 13-182 inches
Alpine Meadows: 25–181 inches
Kirkwood Mountain: 15-180 inches
Heavenly Mountain: 14-178 inches
Soda Springs: 13-178 inches
Sugar Bowl: 21-177 inches
Mt. Rose: 13-170 inches
Homewood Mountain: 25-156 inches
Tahoe Donner: 26-109
Diamond Peak: 15-108 inches