On the heels of an amazing season that extended into May, Sugar Bowl ski resort will open Wednesday (Dec. 6) for the 2017-18 season.
Sugar Bowl will have top-to-bottom skiing and snowboarding with seven trails off Mt. Lincoln and the Nob Hill lifts.
The resort, located off Interstate 80 at the Norden exit, will be open from 9 a.m. to 4 p.m. daily beginning Wednesday, with the gondola running from 7 a.m. to 7 p.m. to provide access to the Village Lodge and Belt Room Bar.
"The combination of recent snowfall and cold temperatures that have allowed our snowmaking team to work around the clock have created some incredible early-season conditions," said Jon Slaughter, director of marketing and sales at Sugar Bowl Resort.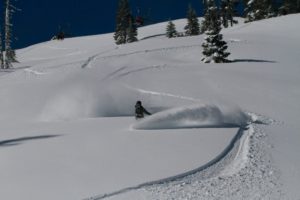 A year ago, Sugar Bowl had 795 inches of snow, the most in the Lake Tahoe region. The only U.S. ski resort with more snow than Sugar Bowl was Mt. Baker in Washington state, which had 808 inches. January was a huge month for Sugar Bowl, which received 309 inches of snow.
Thanks to its enormous snow totals, Sugar Bowl extended its season twice, the final time deciding to offer one final ski weekend – May 6-7.
"The season was literally the winter that kept on giving," Slaughter said. "The skiing and riding was phenomenal."
Despite the huge snow totals, it was only the fourth highest seasonal snow total in Sugar Bowl history. The record is 880 inches in 1982-83, followed by 829 (1983-84) and 848 (1992-93). The most recent snow total high was 2010-11 when Sugar Bowl reported 689 inches.
Sugar Bowl will become the seventh Lake Tahoe ski resort to open for the season. Other ski resorts open are Northstar California, Mt. Rose, Boreal Mountain, Heavenly Mountain, Squaw Valley Alpine Meadows, Sierra-at-Tahoe, and Kirkwood Mountain.
The resort has received 60 inches of snow so far this season and currently has a 29-inch base at the summit. The National Service Weather forecast calls for cold overnight temperatures to continue this week, allowing the resort to continue its snowmaking efforts.
Sugar Bowl is opening for the season on Wednesday, but Saturday (Dec. 9) will be its official season kick-off celebration. The first 100 lift tickets will be free. There will be live music from the Rocking Rollers, giveaways and more.
Lift Tickets for adults are $84, young adults and seniors pay $69, and children and super senior lift tickets are $49.
Visit www.sugarbowl.com for more information about Sugar Bowl, to purchase advance lift tickets or book lodging reservations.
Projected Lake Tahoe ski resort openings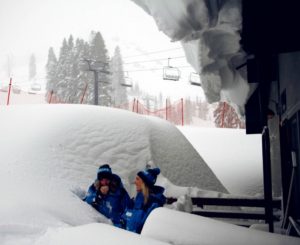 Mt Rose: Open
Boreal Mountain: Open
Heavenly Mountain: Open
Squaw Alpine: Open
Kirkwood Mountain: Open
Northstar California: Open
Sierra-at-Tahoe: Open
Sugar Bowl: Dec. 6
Homewood Mountain: Dec. 8
Tahoe Donner downhill: Dec. 8
Diamond Peak: Dec. 14
Donner Ski Ranch: Dec. 15
Granlibakken: Dec. 15
Springs Soda: TBA