Who isn't looking for a bargain, whether you're out grocery shopping, searching for a big-ticket item like a car, or simply hunting for a good deal on a lift ticket to your favorite Lake Tahoe ski resort.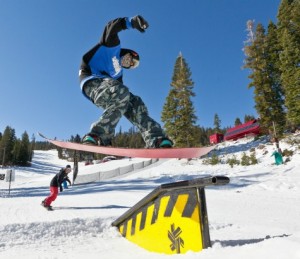 Liftopia says it offers deals up to 85 percent off at more than 250 alpine ski resorts across North America. Liftopia boasts that it allows skiers and snowboarders to buy date-specific lift tickets and on-mountain activities in advance via Liftopia.com.
As a way to celebrate the third annual "National Play Hooky & Ski Week," which takes place March 3-7, Liftopia provides some significant savings on lift ticket purchases.
"With resorts in every part of the country getting serious snow the past few weeks, the second half of the season is shaping up to be a great time to embrace winter and get out on the hill," said Evan Reece, co-founder and CEO of Liftopia.  "Our customers – but probably not their employers – love our 'Play Hooky' sale due to fewer crowds and wide-open trails that can be found when hitting the slopes mid-week."
California ski resorts
During National Play Hooky & Ski Week, skiers and boarders can find prices on lift tickets, starting at $7.50 – as much as 78 percent off walk-up window rates – at Liftopia.com and via the Liftopia mobile app.